The neutrality.one team came together recognising that cloud is fundamentally changing the way in which people collaborate, communicate and connect and this change needs a fresh approach to delivering networks with the best quality customer experience. The team at neutrality.one all share in our common mission and vision:
Our product portfolio offers software-defined networking over our private network connecting 120+ POP's (Point of Presence) in 56 cities, SDWAN reach to over 180+ countries, cloud connectivity and managed security services. Neutrality is headquartered at the Dubai Technology Entrepreneur Centre in Silicon Oasis, Dubai.
neutrality SDN private network services are available from any one of 120+ datacentre located in 56 cities. A single connection at any of these locations connects you to enterprises, cloud and network service providers at any of the other datacentres via on demand portal with instant activation.
neutrality SDWAN extends coverage to the enterprise location utilising internet access in over 180+ countries. Our agile and software defined solutions assure you excellent coverage, application performance and high quality service experience fully managed and controlled via portals.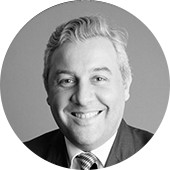 George has over 20 years leadership experience in the global telecom markets. Previously, George was co-founder and CEO for Epsilon Global Communications, growing the company from a niche provider of telecom interconnection to a global leader in enterprise software defined networking. George has a passion for building and leading teams in dynamic high growth environments. Prior to Epsilon, George held senior engineering roles in Dynegy, ADC Krone, Ciena.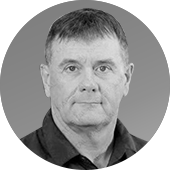 Rick is Chief Operations Officer for neutrality. With extensive experience both in the gulf region and international markets, Rick founded Neutrality inspired by the need to drive enterprise and network digital transformation. Having held senior board level roles in several global networking companies, Rick has first-hand experience in understanding current and future networking challenges and is passionate about delivering solutions and excellent customer experience through the latest digital techniques and technologies. Rick held senior management roles in Gulf Bridge International, 2Connect and Nortel Networks. Rick is a graduate from University College London.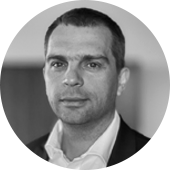 Marcin has over 20+ years experience in senior finance management roles and leads neutrality.one group finances, including financial operations, reporting, transaction advisory, planning and execution. Having broad experience in several multinational fields, Marcin is focussed on assisting management in formulating strategy and structuring commercial opportunities. Previously Marcin held management and financial advisory roles in Polish enterprises and European HNWI family office advisory practices. Marcin holds a Bachelor of Corporate Finance from the Warsaw School of Economics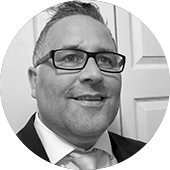 Colum has over 25 years' experience in the telecom & ICT industry. His early career saw him hold senior engineering roles with CTI Ltd, Energis, Cable & Wireless and e|Net before working his way to the boardroom. He has held senior management roles at Baker Security & Networks, Strencom and Entegro. He has an astute operational and commercial background in developing business both organically and M&A activity. He has extensive experience in delivering managed cloud, cyber security, and connectivity solutions both locally in Ireland/UK but also across the globe for large enterprise & corporate customers.
Colum is a graduate of Henley Business School UK and Trinity College Dublin with a Master's Degree in Business (MBA) and Post Grad in Innovation & Enterprise Development respectively. He holds an ordinary Degree in Commercial Computing from the College of Commerce and is a certified PM practitioner (IPMA-C).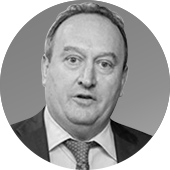 Non-Executive Board Member
Fintan is a non-executive Board Member of neutrality, in addition, he holds executive positions at Entegro and Syncom Group of companies. He has been a successful entrepreneur in the telecoms industry for nearly 30 years. During that time Fintan has driven and grown a number of successful businesses in the sector including CTI ltd and Teligence UK. He has deep sectoral knowledge of how to design, build and deploy future orientated telecoms networks.
He holds a degree of in Electrical Engineering from Athlone Institute of Technology and further a post graduate degree on Business Management from Middlesex University.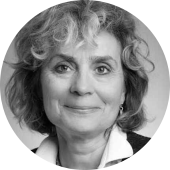 Ljubica Draskic has over 20 years of experience in the telecom industry and IT sector. She is responsible for sales in EMEA,  Prior to neutrality, she held following positions: VP Sales Europe CITIC Telecom CPC,  Regional Director for the entire CEE region at Interoute, as EMEA Director of technical support for Lucent Technologies and as European director for Huawei. Her excellent knowledge of IT technologies and the IT market made her an expert in her field. Her strength lies in developing strategies to achieve company goals and sales targets in multinational environments. Ljubica has a master's degree in Telecommunications Engineering from the University of Belgrade.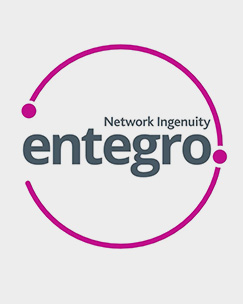 Entegro is a leading Irish technology firm at the forefront of telecommunications technology, designing and deploying networks for future generations. We are proud to be industry leaders, working with communities, industry and service providers, to empower and connect people, homes and businesses, in urban and rural areas.
The name Entegro has its roots in the Latin word 'integro' – to integrate, recreate or renew, reflecting our ability to combine different elements into a better, unified system, and how we come together to deliver growth for our clients.